How Come I Do Not See My Affiliate Links OR ClickBank ID In My Funnel Or Email Promotions?
Great question. Let's start from the top.
First We the linkg to your landing page (whatever that may be). This where your funnel starts. This would just be your landing page to generate leads. There is no need for to have any of your affiliate information there..
The affiliate links are in your email followups we write for you however you won't see your actual affiliate link rather you will see a custom link we designate to you inside our system that will redirect your visitors to the respective affiliate offer we setup for you to promote as an affiliate.
To tes this, if you werre to click on one of the customer links we setup for you from within your email followups, you will see that our system will take that link and redirect it to the offer with your affiliate information.
And you can cross check this within the browser link where you will see your affiliate ID or on the clickbank checkout page where you ID will be available at the bottom of the checkout page.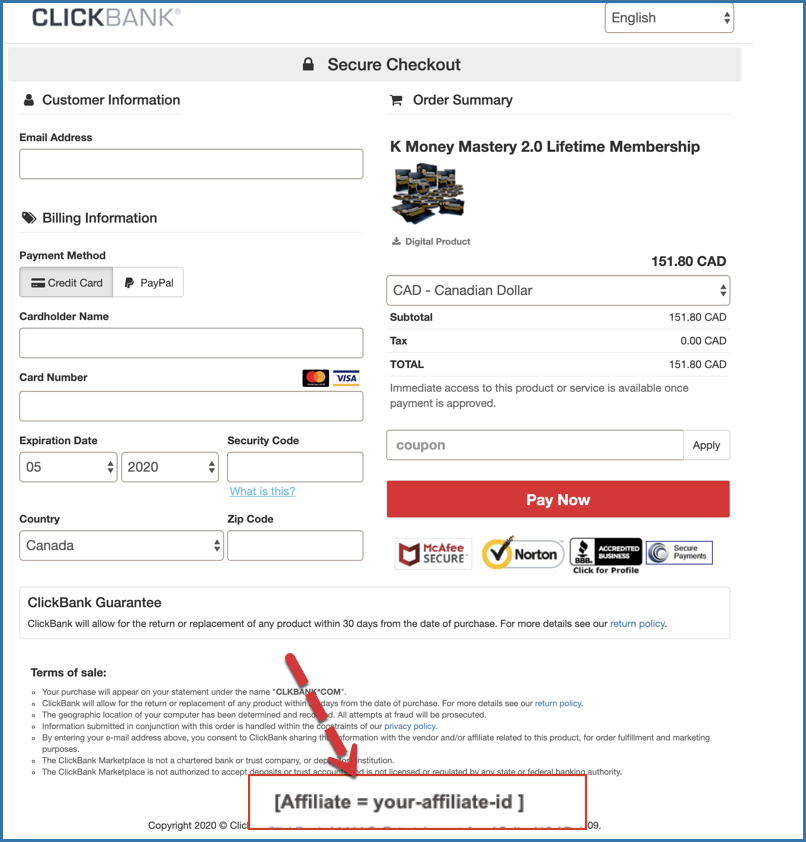 Why do we do that as opposed to just promoting your ClickBank Affiliate Link directly in your email followups?
Well because over the years; people have used an abused ClickBank to send out spam and shady promotions to earn commissions.
So autoresponders across the board started blacklisting any ClickBank generated links.
This does not mean ClickBank is bad. NOT AT ALL. It means affiliates who applied shady marketing practices are bad and they caused this.
So we needed a way to get around that. Hence why we have the redirect system in place in the emails so that the links do not get triggered as spam.